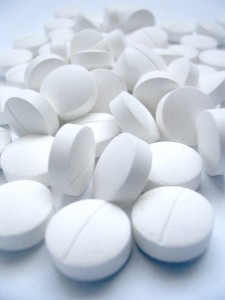 After my first experience with taking Ecstasy, I could not stop.  I am not sure what made it so addicting but, I could think about nothing else during the week.  Forget "Duty, Honor, Country" I just wanted to go back to Alexandria, hit the club and pop a "tab".  The rest of the weekend was usually just dancing and this delusional belief that this was all there was to life.  Friends, fun and an escape from reality.
Monday mornings I was back to the barracks ready for early morning physical training and regular daily duties.  No one knew what was going on except for a select few.  A couple of Infantry guys, a Medic , a Mechanic, and a couple fellow Scouts.  This was my circle of weekend buddies.  We had to be careful.  Sometimes the entire company would have to do a mandatory drug test, always unannounced.  I knew of some fellow Scouts that were smoking marijuana but, they always seemed to have a way around getting caught.  I believe that the drug I was taking was not testable at the time.
The problem was, this high was only temporary.  I think the first couple times, it lasted about 3 hours or so.  It started to wear off a little sooner each time.  At this time I started drinking.  Not to get drunk, because I was already messed up from the "X".  I just downed whatever someone handed me.  I don't even know what I drank but, it had no effect on me that I could tell.  I never had a hangover.  I would just come down and feel a very deep sense of desperation when not on the drug.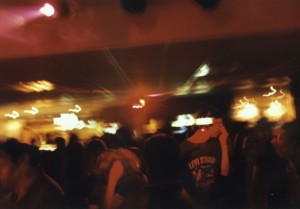 I needed to take more.  I was paying about $20 for each "tab".  I started to invite some of the other guys I knew were "cool' to participate in the weekend fun.  I knew who had the "X" and so I would collect the $20's, go get the pills and then hand them out.  I started to get free hits for the business I was creating and because I was diverting attention away from the dealer, "Jane"
I got to know Jane and was invited to go to Houston, TX with her and some of her group.  Houston is where she bought her supply and then would bring it back to Ft. Polk and Alexandria.  We went to a couple clubs that were much better that the ones in Louisiana.  The next day I was introduced to a former Ft. Polk soldier who was Jane's supplier.  We drove to an apartment and she gave him the money about 10 mins later he came out with a whole lot of "X".  This encounter opened my eyes to how everything worked.  I am surprised to this day, how trusting these people were.
We took the stuff back to Ft. Polk and I was "fronted" a number of pills.   I sold them on Post during the week so there would be less handling in the club on the weekend.  I was able to keep some of the money and some of the drugs.  Jane knew of a couple other soldiers, that were waiting for a trial because, they had been busted for using or selling "X".  She told me to be careful because, when someone is caught they snitch to lower their sentencing.
Shortly thereafter, a soldier I met a couple times came into my barracks with a "friend"  someone I had not seen before.  I was supposed to sell to the one but was not expecting the other.  It did not feel right, I got spooked and told them I did not have anything.
Someone had set me up….